Schedule Appointment


Video Bespoke Aromatherapy Discovery Experience
The video Bespoke Aromatherapy Discovery Experience empowers you to improve your wellbeing with the initial design of two bespoke natural aromatic products created especially for you from the comfort of your home.
It includes a one-to-one
Zoom
, FaceTime, Skype or Whats App discovery consultation at a time to suit you when we'll discuss your lifestyle, health and wellbeing and the benefits and outcomes and goals you'd like to achieve.
This will take into consideration your personal scent profile, using natural plant botanicals and the benefits of
aromatherapy 
to enhance your wellbeing.  As chosen by you, two bespoke luxury aromatherapy products will be especially designed to address your concerns.
During your Discovery consultation, we'll discuss your individual aromatic profile to determine the most appropriate essential oils to use when creating your bespoke aromatherapy formulations.  


The video Bespoke Aromatherapy Discovery Experience includes:
Your personal online video Discovery consultation at a time to suit you from the comfort of your own home (note: this can last up to 30 minutes)
The benefits of a skilled aromatherapist with 24 years' experience
Personal scent profiling to discover the smells and aromas you love best
Agreeing the personal goals and outcomes you'd like to achieve from the experience
Creation of two bespoke aromatherapy formulated products to suit your lifestyle and enhance your wellbeing
Select two luxury products from:

Shower Gel (25mls)
Body Oil (25mls)
Massage Oil (25mls)
Bubble Bath (25mls)
Foaming Shower Oil (25mls)

Plant-based, vegan friendly, non-toxic natural botanical ingredients and all soaps and foaming body products are SLS, SLES, palm free and paraben free
Free post and packaging to addresses in the United Kingdom
Your bespoke recipe details will be retained on file for you to order full size refills of your favourite aromatherapy formulations in the future.
Schedule Appointment
If you or a loved one is up for some energising, calming, invigorating, relaxing, revitalising or soothing products book your
Bespoke Aromatherapy Discovery Experience
here
or purchase a
Gift Voucher.
Contact  
alison@complementyourhealth.com
  0131 334 1311.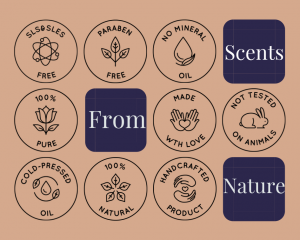 At Complement Your Health we strive to be as kind to the environment as possible.  
Our Gift Vouchers and business stationery are printed on recycled paper.
Our bespoke products come in glass bottles which are recyclable and we only use the finest plant-based ingredients and essential oils.