Corporate Scent Experiences, Team Building and Events
Looking for a memorable scent experience to share with your clients, customers and staff?  With a quarter of a century's experience working with bespoke aromatics, Alison MacColl and her team can help. 

We offer online and live virtual scent experiences throughout the United Kingdom and in-person events in Edinburgh, Glasgow and throughout Central Scotland.
The sense of smell is processed in the limbic system in the brain and is connected with our mood, emotions and memories.  Unless it is a distinctive aroma, smell is usually acknowledged and processed by the autonomic nervous system.  You are more likely to remember a smell over what you hear, see or touch.

At your scented event, clients will create the bespoke scents they love.  We'll dispense a gift (in your chosen format) for each guest to take away as an experiential memory of the occasion.

Events are tailor-made to suit your team building, conferences, partner itineraries, away days, wellbeing awareness days, staff rewards and incentives and client entertainment programmes in major cities in central Scotland (for other locations please contact us to discuss).

We have a variety of bespoke scent formats to which can be showcased at your event, providing scent memory experiences to last a lifetime. 

Details of each individual's recipe is retained on file as a record of their attendance and refills are available at any time (including access to our Connoisseur Scent Experience bespoke bath and body products).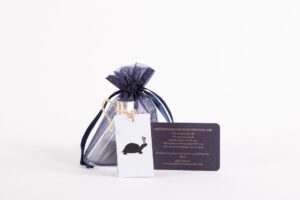 Talk to us on 0131 334 1311 about the possibility of matching the experience with your company branding and values.

Event timings can be tailored to suit your requirements and budget.

Gift Vouchers and Scent Experiences are available for individuals at our sister site www.ladieslovefragrance.com.

Organisations we've worked with