When did you last feel refreshed, invigorated or uplifted?  Welcome to our world of scent experiences where we boost your mood with the scents you love.

During lock down when we cannot meet each other face to face, our online video bespoke aromatherapy experiences are a super way to get a great night's sleep, boost your mood & wellbeing with bespoke bath & body products created and delivered to you.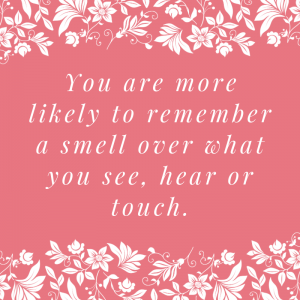 Are you looking to find the perfect gift for a family member or special celebratory gift for a loved one and want to impress them with a gift they will always remember?  or a create an experiential and memorable scent event for your special celebrations, bridal shower, staff wellbeing, team building, conference or away day corporate scent event?   

Let us help you create long lasting memorable experiences incorporating the wonderful power of scent with our online video Aromatherapy Discovery Experience, Botanical Mood Bar and Perfume Making Masterclass. 

With almost half a century's experience working with bespoke aromatics we are highly skilled in #bespokescents delivering fragrant experiences in Glasgow, Edinburgh and throughout Central Scotland and from the comfort of your home located in any town or city in the United Kingdom for the online video Aromatherapy Discovery Experience. 

Our sense of smell is processed in the limbic system in the brain and is connected with our mood, emotions and memories.  Unless it is a particularly distinctive aroma, smell is usually acknowledged and processed by the autonomic nervous system.   You are more likely to remember a smell over what you see, hear or touch.

Our dispensary hosts an abundance of natural botanicals and french perfumery and we carefully select the appropriate materials to help formulate the scents clients especially love.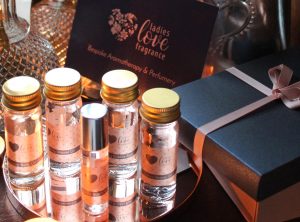 For corporate wellness and scent enquiries and private scent events for birthday parties, hen parties and bridal showers please contact alison@complementyourhealth.com  or 0131 334 1311.   Events are available in Glasgow, Edinburgh and Central Scotland.  For an additional fee we also travel to Stirling, Perth, Dundee, Aberdeen, Inverness and towns throughout Scotland.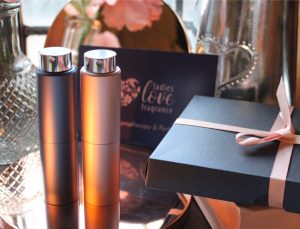 All our Gift Vouchers come gift boxed with ribbon.  The online video Aromatherapy Discovery Experience is available throughout the United Kingdom as bespoke bath & body products are normally sent by first class post within 5 business days of the consultation.

  Click to book your appointment  Schedule Appointment


Our Gift Vouchers for Perfume Making Masterclasses are redeemable at our advertised Flagship events in Glasgow and Edinburgh with the option to include afternoon tea. 

If you already have a Gold,  Platinum or Diamond Perfume Making Gift Voucher, please get in touch or book your place at one of our upcoming events below.  

If you need more places than available, please kindly get in touch.

Flagship Perfume Making Masterclass – Future Dates

AUGUST 2020
11am Saturday 29 August – GLASGOW click here to book


OCTOBER 2020
11am Saturday 3 October – EDINBURGH click here to book


DECEMBER 2020